Professor of Corporate Communication (Practice)
Deputy Dean (Programmes)
Area Coordinator, Corporate Communication
Lee Kong Chian School of Business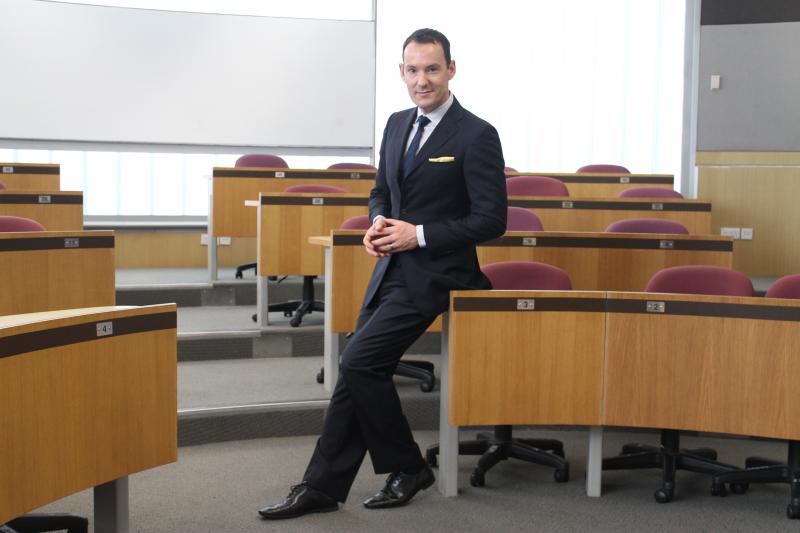 What made you decide to join the Singapore Management University?
I just returned to SMU and the reason is the same as the first time: The campus culture is one of optimism borne by ambition, and this is true for faculty, staff and students alike.
What is the best part of your job?
Making management education better matters for millions of livelihoods, organizations and the values they create. This is an exciting time for business schools globally as we need to sharpen our tools and our foresight. The best part of my job is playing a small part in that big sharpening process.
What is it about Singapore that delights you?
There is no other country that's both balmy and ambitious, both tropical and so singularly focused on the future. This means that problems are addressed with a mixture of policy, data and pragmatism. That, in turn, attracts bright and right people from practically all industries and countries. The number of meaningful conversations one has in a typical Singapore day is astounding.
Tell us about your favourite place on campus and why?
Not exactly on campus, but right underneath: The MRT station is an aesthetic surprise. It is a massive, but crisply designed cave of light, steel and water.
What is the most important learning you have acquired while at SMU?
My writing has become sharper and my teaching broader. I unearth the management relevance in my papers much faster than before. At the same time, I now cater to many more learning styles, from senior corporate executives to their children pursuing a bachelor's degree and to master students from all continents.
What would you say to someone considering applying to the Singapore Management University?
I would ask 2 questions: Which expertise makes you world-class either today or in future? What do you want to learn from others at SMU?