Associate Professor of Information Systems
Programme Director, Masters of Applied Information Systems
School of Information Systems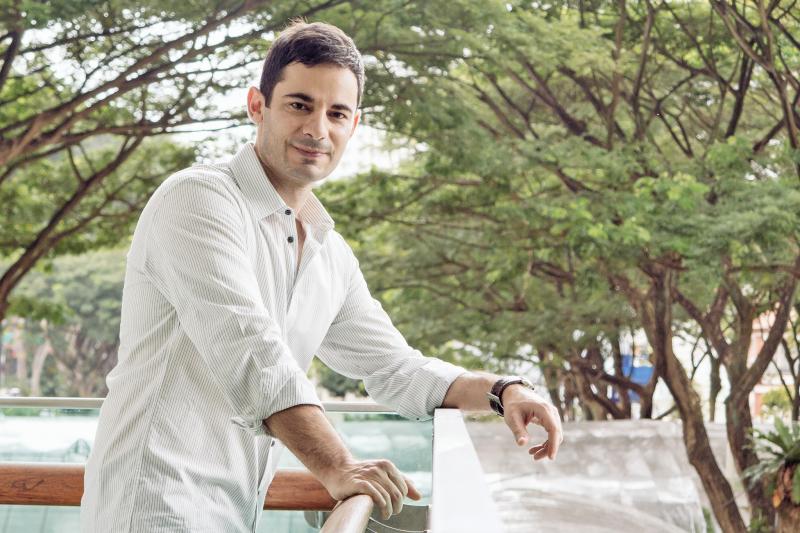 What originally attracted you to the Singapore Management University?
First, I really like Singapore. I visited the country a year before applying, and was impressed. Second, the facilities of SMU (building, classrooms, equipment, etc.) are top-notch, and among the best I have seen in the world. Third, SMU is a new university with great ambitions and plenty of funding, support and faculty quality to achieve them. Finally, the campus is located smack downtown, at a very convenient and active part of the city.
What do you enjoy most about your job?
Teaching in SMU, even after 10 years in this profession, is a continuous (and fun) challenge due to the strong requirement for teaching excellence. Research is a pleasure, since the university makes all possible support available to help create world-class impact. My favourite part, however, is conference attendance and research visits, which I find very effective in making my work widely known and also in staying up to date with advances in my research area. I feel very lucky that SMU sees the value in this and lends me ample support to attend conferences and conduct frequent research visits to other universities.
What is it about Singapore that delights you?
Singapore is clean, safe and super-efficient. It is amazingly well run, and offers a sense of stability and security that is necessary to thrive personally and professionally. Its multi-cultural people and the year-long summer are big pluses too.
What do you think SMU does best and why?
I think what we do best is fostering a perfect balance of hard and soft skills in our students. Who wouldn't hire a person with deep academic knowledge and at the same time strong communication and interpersonal skills? Employment aside, I believe that the blend of these qualities makes our graduates better in personal life too.
What is the most important learning you have acquired while at SMU?
I had never taught before joining SMU. I have since achieved three teaching distinctions in my school (SIS). SMU has offered me opportunities and support to develop a solid teaching methodology and skillset. Most importantly, it gave me a chance to realize that I seriously enjoy teaching.
What would you say to someone considering applying to the Singapore Management University?
Every person is different. For me, this is the perfect work environment and I would strongly recommend it to prospective applicants.