Assistant Professor of Accounting
School of Accountancy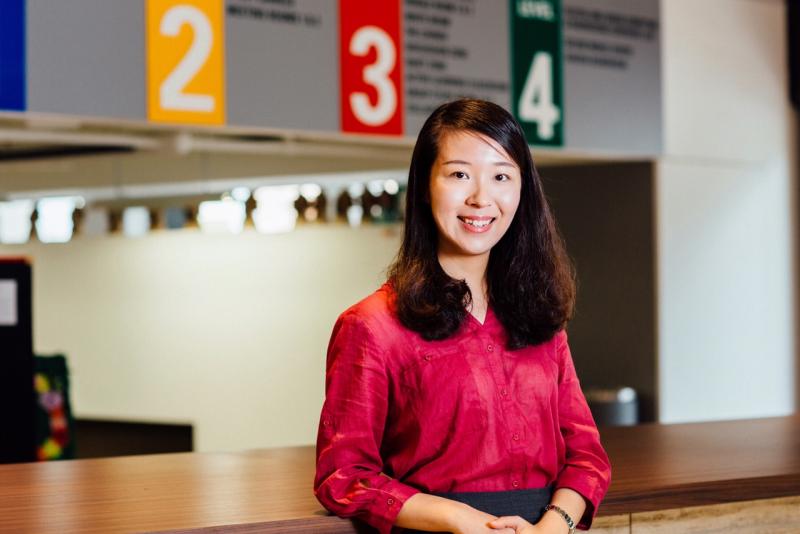 What made you decide to join the Singapore Management University?
SMU has many strong researchers in accounting. SOA ranks within top ten all over the world. And I was impressed by the collegial environment during my campus visit. The supportive atmosphere exceeded my expectation. Everyone has joint work with each other. Seniors are approachable (even our Dean) and willing to work with juniors. I got many insightful comments which helped me improve my dissertation. From a research fit perspective, I see a lot of opportunity for co-authorships and believe that SMU is a great place to start with my academic career. Moreover, everyone at SOA is incredibly friendly. I remember that our Dean shared his career experience with me on the walk after lunch. He told me that persistence is important in our career. A colleague also kindly shared her personal experience on how to build a research area. Moreover, the social hour at SOA is unique among all the universities I have interviewed. It gave me a chance to know one another outside of office. I was greatly impressed by this optimistic, productive, energetic, harmonious and happy family. I feel sincerely honoured to be a member of this big family.
What do you enjoy most about your job?
Academic job in accounting is a rewarding career for me. One unique benefit of my job is flexibility. I get the flexibility to manage my time, to investigate research topics that I find interesting, and to be involved in various types of activities so I can learn.
What is it about Singapore that delights you?
I appreciate the clean, safe and efficient society. The government has many projects which greatly benefit the residents, such as HDB, door-to-door shelters. Singapore is a wonderful place for people who prefer an organized life, like me. The temperature, sunrise and sunset time are almost the same across the year. If you have a workout plan, it is manageable to stay with it for a whole year. The city is beautiful and covered by green plants everywhere. I can always be cheered up when I see the green colours. The food here is fantastic as well. You can not only enjoy Asian food but also many western dishes. Moreover, the helper service is incredibly professional which makes the life even more efficient.
Tell us about your favourite place on campus and why.
My favourite place on campus is my office where I can focus on my work. The view of my office is very nice. I can see the library, national museum, and also Nanyang Academy of Fine Arts. I also like the garden on the fifth floor of SOA building. It is very cozy to catch up with my colleagues during a break in the afternoon.
How has SMU enriched your life?
SMU is located in the heart of the downtown area which helps me quickly adjust to life in Singapore. The university also provides many benefits and activities to enrich my life, for example, corporate passes, Walkathon, Amazing race, annual BBQ, and also various social hours.
What would you say to someone considering applying to the Singapore Management University?
SMU is the perfect place for you if you are looking for a productive and happy career.