Associate Professor of Economics
School of Economics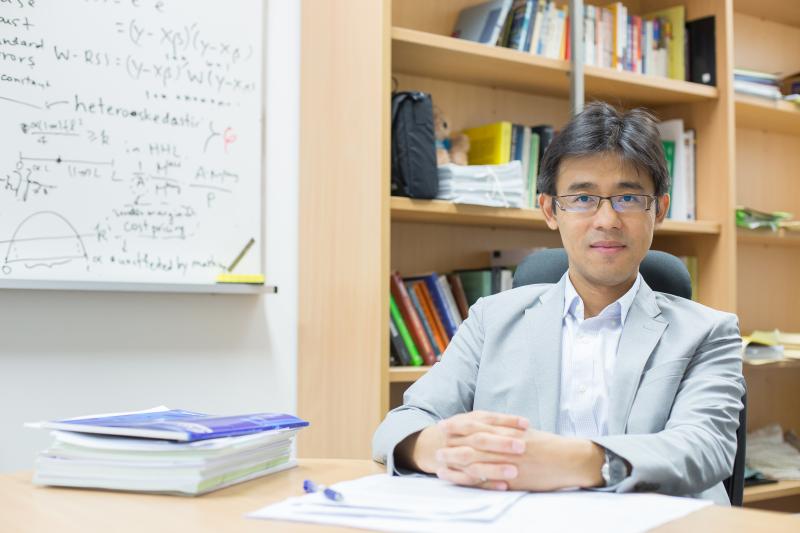 What made you decide to join the Singapore Management University?
Among my options in Asia, SMU has the following 3 compelling edges that make it a hard-to-refuse choice -- (1) competitive pay (2) an exceptionally collegial environment (at least from what I know about the School of Economics), and (3) an efficient and non-bureaucratic system, which positively affects all aspects of the life of an academic staff. In particular, when teaching and service are so much smoother, one could be more productive in research.
What do you enjoy most about your job?
I enjoy a lot the freedom of doing research and the intellectual interactions with my colleagues.
What is it about Singapore that delights you?
Peranakan cuisine is amazing - rich, elegant, and delicious. The institutions here are also quite unique, and it is fun to learn and compare with other countries.
Tell us about your favourite place on campus and why.
My favorite place on campus is the corridor of the School of Economics in the afternoon, when sunshine flow in through the glass ceiling. It feels good just to walk there.
How has SMU enriched your life?
My focus have mostly been on research, but teaching in SMU is a great experience that far exceeds my expectation. The interactive pedagogy can be so much successful when all students are ready for it!
What would you say to someone considering applying to the Singapore Management University?
In my view, SMU is the best university in Asia, especially in terms of helping you grow. Efficient and non-bureaucratic system, competitive pay and ample research support, exceptionally collegial environment, rewarding teaching experience because students are keen to learn and willing to interact. This is the third university that I have taught, and I have visited various institutions. I don't see any other universities in Asia that carry all of these above-mentioned good attributes at the same time.