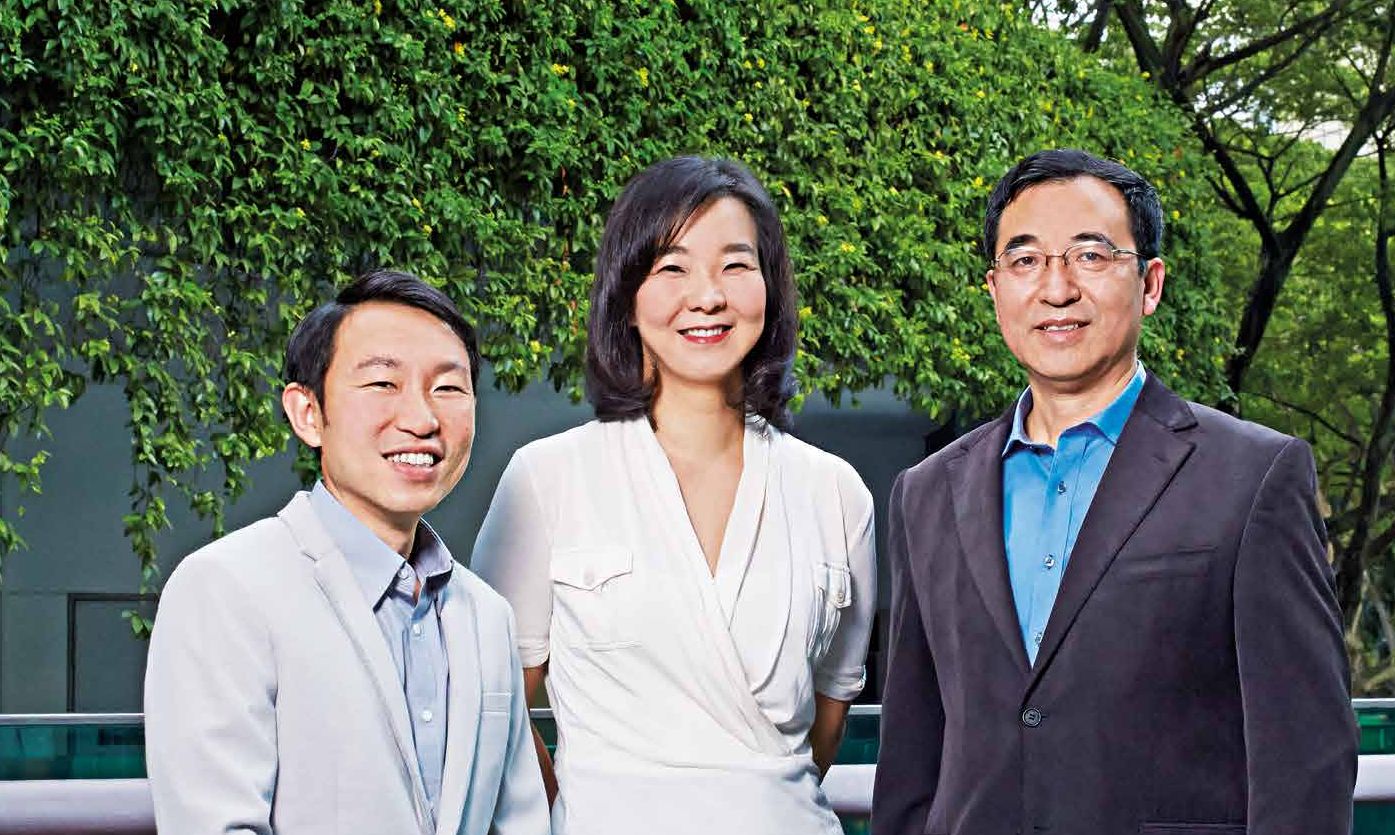 Job Openings
Please click here for a complete list of Full-Time Faculty openings.
Please click here for a complete list of Associate Faculty openings.
See current faculty openings in the following schools:
SMU also lists our job openings in JobsBank.gov.sg
Early Academic Career Opportunities
SMU, with the support of the Ministry of Education, offers four types of postgraduate development opportunities providing a range of support to promising Singaporeans at the early stages of their academic career.
Find out more ...
SMU recruits selectively from around the world to build an experienced, committed and talented faculty.
Our faculty bring a wealth of research, teaching and professional experiences from places such as: USA, Canada, Korea, Australia, India, Japan, Europe, United Kingdom, Malaysia, New Zealand, China (PRC, Taiwan, Hong Kong), and of course, Singapore.
They bring to SMU a desire to shape a new kind of university, which draws on the experiences and talents of its growing, diverse and capable faculty.
SMU's faculty hold PhDs from (inter alia) the following institutions: University of Pennsylvania, Carnegie Mellon, Stanford, Harvard, Oxford, MIT, NYU, Columbia, Northwestern, Chicago, Yale, Princeton, Cornell, LSE, Dartmouth, UCLA, NYU, Michigan and UC Berkeley, and University of Illinois at Urbana Champaign. For a more complete list of PhDs please refer to our Full Time Doctorate Profile listing.
We at SMU are committed to making Singapore recognized, not only in Asia, but around the world, as a center of educational excellence.
Scholarly Excellence
SMU recognises the importance to society of the creation of knowledge and its dissemination, as well as the learning and classroom experiences of its student and faculty community.
The pursuit of innovative and distinguished student-centred learning is a hallmark of the scholarly experience at SMU. The Centre for Teaching Excellence works with faculty to foster the delivery of the SMU pedagogy.
Research at SMU is fostered though the Office for Research & Tech Transfer. Perspectives@SMU is an on-line resource initiated through the Office of Research & Tech Transfer showcasing business information, insights and research from a variety of sources. Contributions from SMU's faculty and industry leaders provide the core of Perspectives@SMU.
A number of other centres and institutes of excellence of scholarship at SMU can be found here.
Academic Year
SMU operates to a 9 month academic year.
There are 3 teaching terms each year:
First term - late August to early December
Second term - January to late April
Third terms/Summer terms – are scheduled through May to mid August (a range of intensively-taught courses are made available during the summer vacation period during the summer terms.)
Please note: the School of Accountancy's teaching schedule has some modifications to the second and third terms above in order to better accommodate accounting internships.
Language
The Republic of Singapore adopts English as the language of commerce and administration. English is widely used in everyday life throughout Singapore and in addition Singapore recognizes four official mother-tongue languages: English, Malay, Mandarin and Tamil.
The language of instruction at SMU is English.